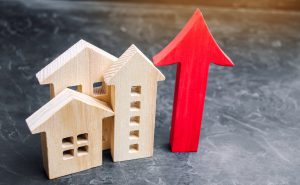 Selling a home can be an exciting yet complex endeavor. Whether you're a first-time seller or have sold properties before, understanding the home selling process is crucial to ensure a successful and smooth transaction. In this step-by-step guide, we'll walk you through the essential stages of selling a home, from preparation to closing the deal. By following these key steps, you'll be well-equipped to navigate the process with confidence.
Step 1: Prepare Your Home:
Before listing your property, it's important to prepare it to attract potential buyers. Start by decluttering and depersonalizing your space, allowing buyers to envision themselves living there. Make any necessary repairs or improvements that can enhance the appeal and value of your home. Consider staging your property to create an inviting atmosphere and highlight its best features.
Step 2: Set an Appropriate Price:
Consult with a real estate agent who can provide a comparative market analysis (CMA) to help you arrive at a realistic and competitive price that aligns with current market conditions.
Determining the right listing price is crucial.
Step 3: Find a Reliable Real Estate Agent:
Partnering with a professional real estate agent can greatly simplify the selling process.  Choose an agent who understands your goals, communicates effectively, and is committed to representing your best interests throughout the transaction.
Step 4: Market Your Property:
Your agent will create a comprehensive marketing plan to showcase your property's unique selling points. This may include professional photography, virtual tours, online listings, print advertisements, open houses, and targeted digital and social media campaigns. Collaborate with your agent to ensure your property receives maximum exposure to potential buyers.
Step 5: Negotiate Offers:
As offers come in, your agent will guide you through the negotiation process. They will present and explain each offer, discussing the terms, contingencies, and price. Your agent's expertise in negotiating on your behalf will help you achieve the best possible outcome. You can accept an offer as-is, counteroffer, or reject it if it doesn't meet your requirements.
Step 6: Complete Necessary Inspections and Appraisal:
Once you've accepted an offer, the buyer will typically conduct inspections and may request an appraisal. Cooperate with these processes, allowing the buyer to assess the condition of the property and ensure the lender's requirements are met. Be prepared to address any issues that arise, negotiate repairs if necessary.
Step 7: Closing the Deal:
During this final stage, the buyer will arrange financing, and you'll work with your agent and the closing agent and escrow agent to complete the necessary paperwork. This includes reviewing the settlement statement, signing the deed and other transfer documents, and resolving any outstanding contingencies. Once all conditions are met, funds are transferred, and ownership is officially transferred to the buyer.
Selling a home involves a series of well-coordinated steps that require careful planning, market knowledge, and expert guidance. By understanding the home selling process and partnering with a reliable real estate agent,  The MELANIE KERMODE GROUP can navigate each stage with confidence. Remember to prepare your home, set a competitive price, market effectively, negotiate offers, address inspections, and complete the closing process. Selling a home can be a rewarding experience, and with the right approach, you'll be on your way to a successful sale
Reach out 949-278-4461 – [email protected] 
coasthomesandcondos.com